​
Work orders are a fundamental part of service-based industries, guiding field professionals through their tasks and ensuring efficient service delivery.
Let us take an example. You manage a landscaping company, and a client has requested a comprehensive garden renovation. In this context, a work order is an outline of the specifics of this service request, including the client's name, location, a description of the task, and its priority.
This work order details that your team needs to redesign the client's garden, including tasks like installing new flowerbeds, paving walkways, and planting specific trees and flowers. The work order ensures everyone is on the same page regarding what needs to be done.
Work orders can be generated in various ways, either manually by your team, automatically based on customer requests, or as part of preventive maintenance schedules. Dynamics 365 CRM provides a platform to streamline this process.
Work orders ensure that tasks are executed in an organized manner, preventing chaos and confusion.
Work orders help track who is responsible for each task, promoting accountability.
They allow companies to analyze their operations and improve efficiency over time.
While work orders are vital, scheduling them efficiently can be challenging.
Lagging Issue: Users often experience delays in the scheduling process, which can be frustrating and impact productivity.
Loading Issue: The scheduling board may have a slow loading speed, causing further delays and hindering decision-making.
These issues can be easily resolved with Calendar 365, a Dynamics 365 Calendar plugin. You won't face any lagging or loading issues while scheduling work orders. It updates data in real-time, avoiding any confusion.
The next crucial step in work order scheduling is defining the priority of each task. High-priority tasks should be addressed promptly, while lower-priority tasks can be scheduled more flexibly. Calendar 365 simplifies this process by allowing you to assign priority levels and visualize them on the calendar.
With Calendar 365, you can easily see when your field service professionals are available, allowing you to schedule work orders at times that are convenient for both your team and your clients.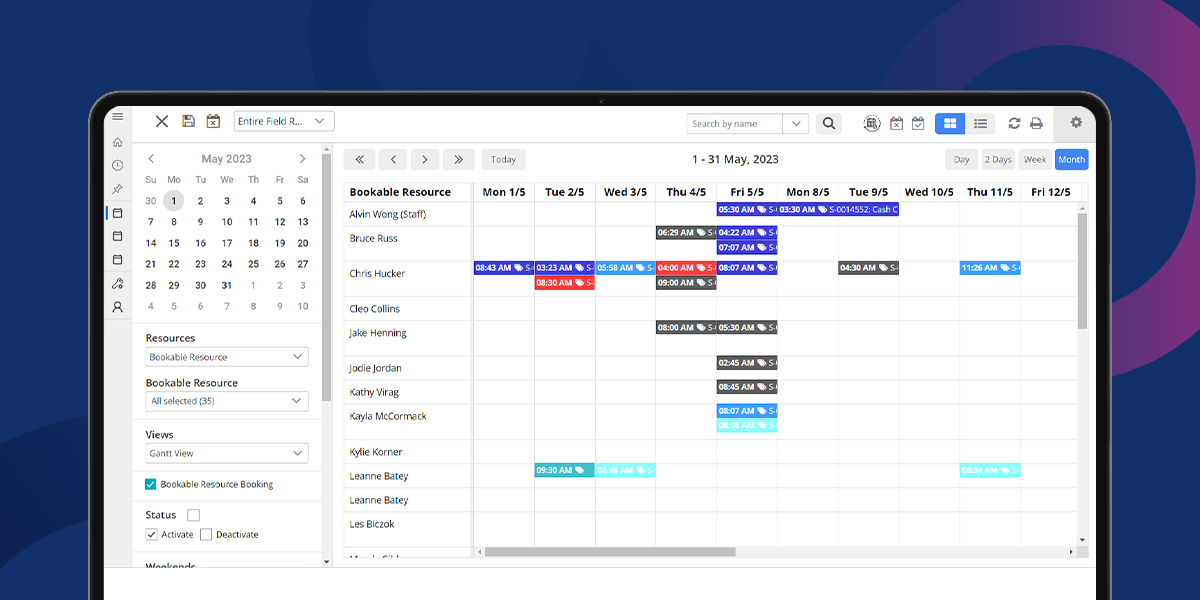 Users can book unscheduled work orders on a single screen. Let's learn how you can book unscheduled resources with Calendar 365.
Step 1: Open Calendar 365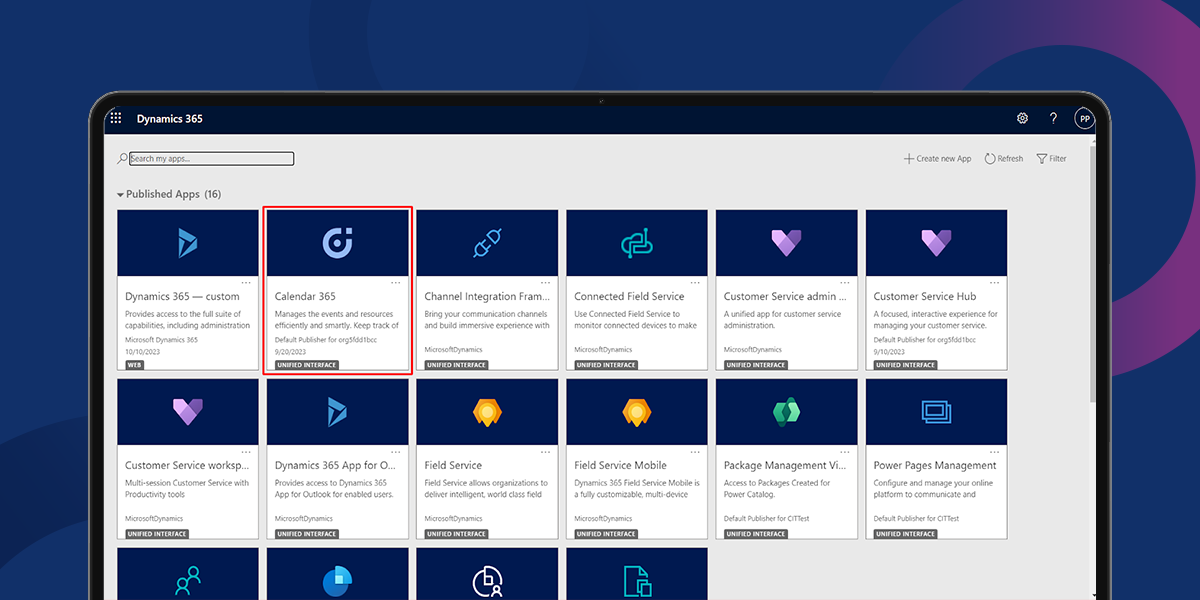 Step 2: Open Resource Calendar and select Bookable Resource under Resource.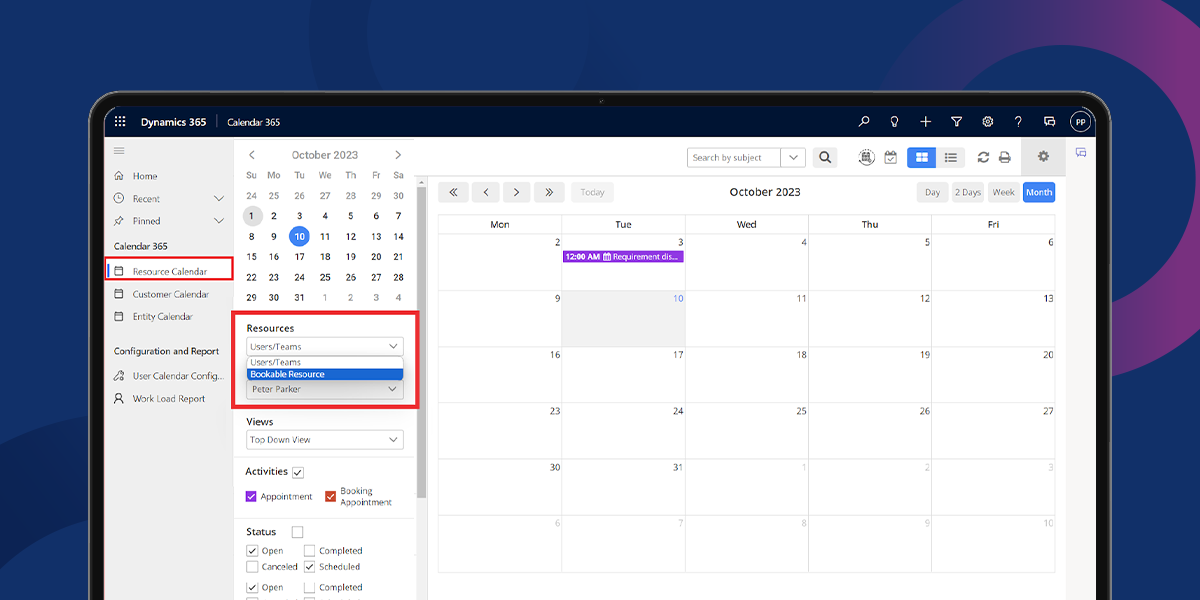 It will show all Bookable resource bookings on the calendar.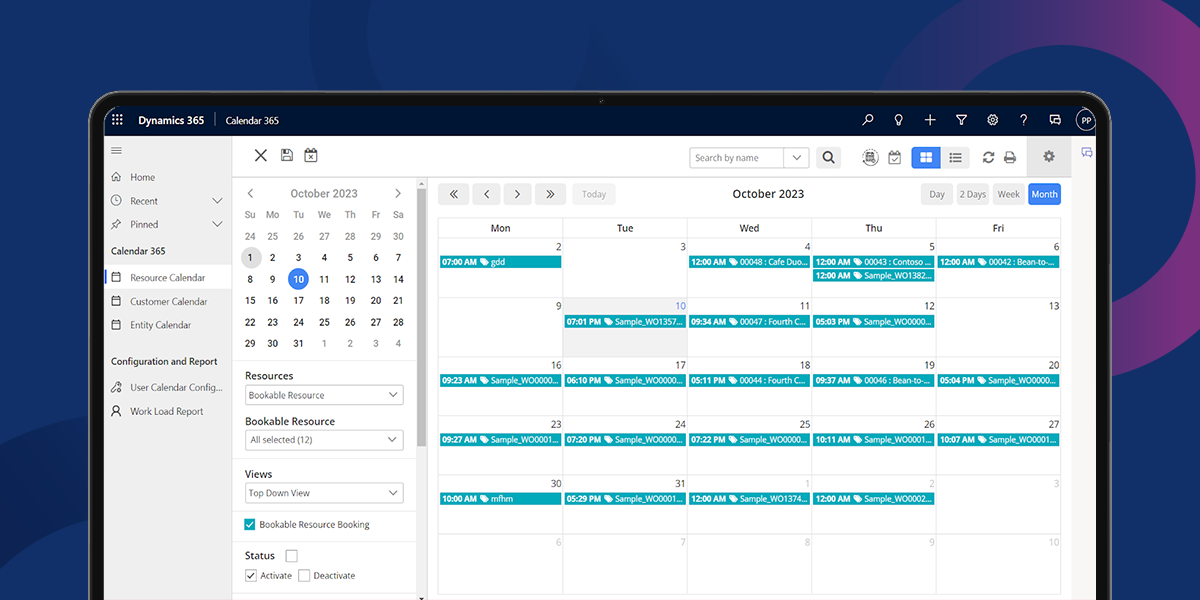 Step 3: To open unscheduled work orders, click on the Calendar icon in the top left corner of the Resource Calendar. It will show all unscheduled work orders in the left panel.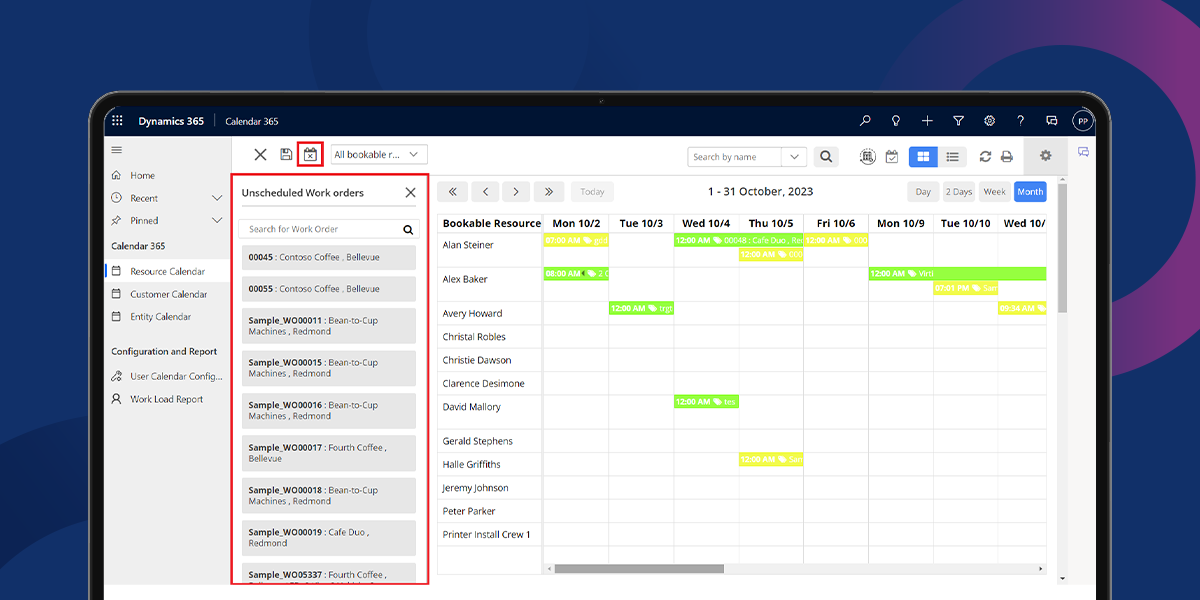 Step 4: Now drag any unscheduled work order you want to act upon and drop it on the calendar.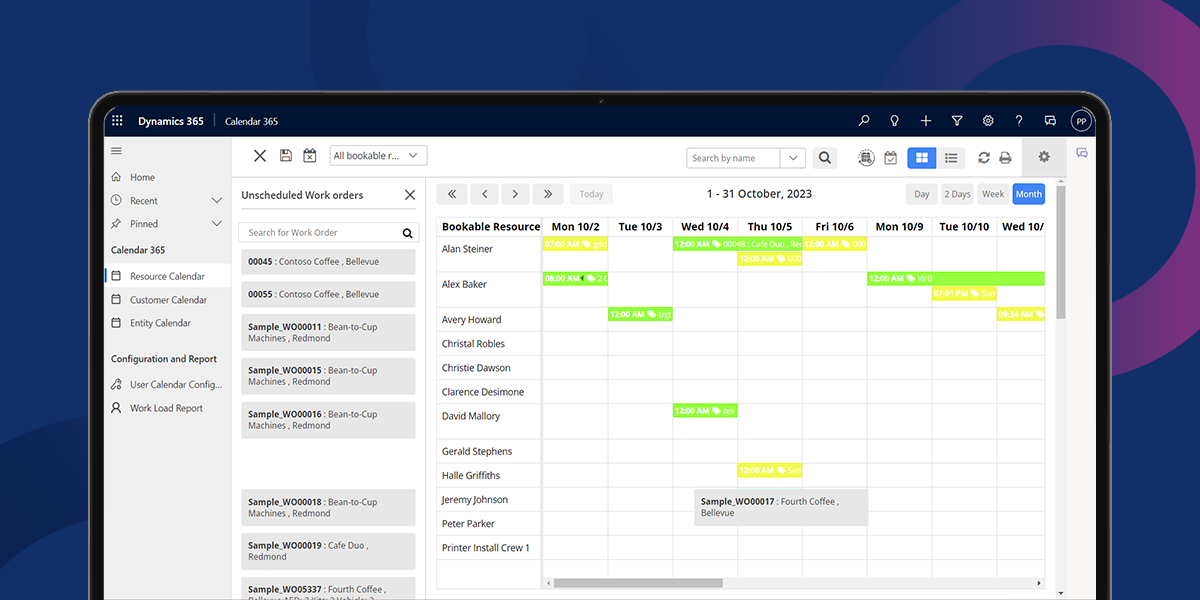 It will open a pop-up. Fill in all the required details and click on the Create button. This will schedule that work order and create a new Bookable Resource Booking.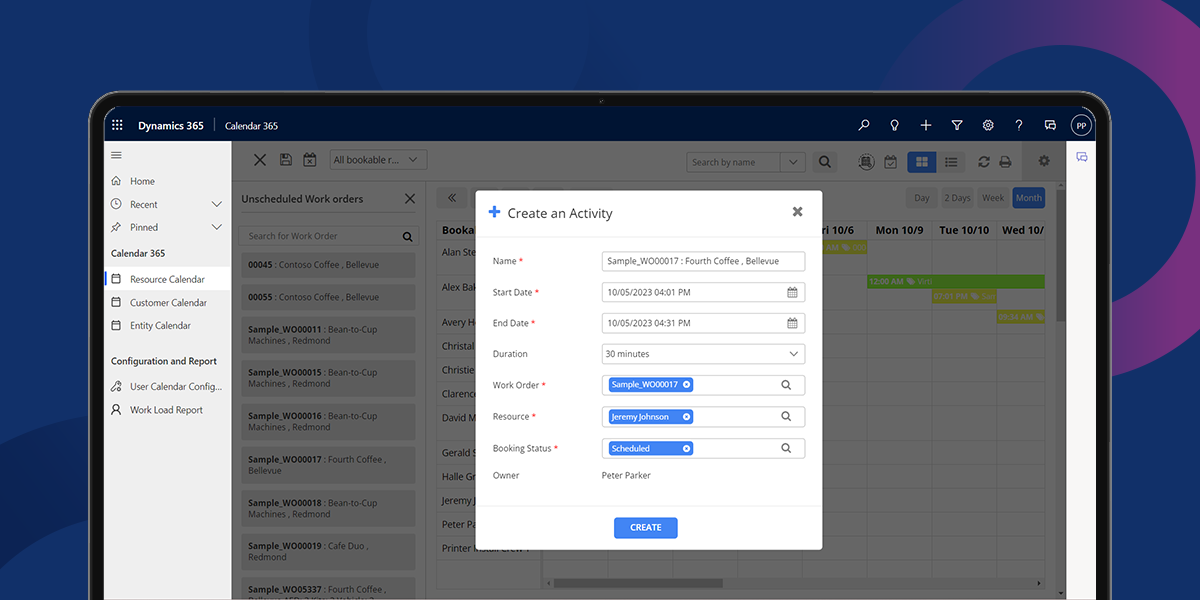 So this is how users can schedule work orders from Calendar 365 directly. Stay tuned for more informative articles. Connect with our team for more information about Calendar 365 and its features.
All product and company names are trademarks™, registered® or copyright© trademarks of their respective holders. Use of them does not imply any affiliation with or endorsement by them.
Post Disclaimer
The information provided in our posts or blogs are for educational and informative purposes only. We do not guarantee the accuracy, completeness or suitability of the information. We do not provide financial or investment advice. Readers should always seek professional advice before making any financial or investment decisions based on the information provided in our content. We will not be held responsible for any losses, damages or consequences that may arise from relying on the information provided in our content.